9th Kings, Popes, and Symphonies
Alphonse P. Magnus
Institut Math. Univ. Louvain
Chemin du Cyclotron 2
B-1348 Louvain-la-Neuve
Belgium
mail to alphonse.magnus@uclouvain.be
Kings
Byzantium (Eastern Roman Empire):

Constantine IX Monomachos (ca 980-1042-1055). Completely uninteresting, according to Gibbon. The whole picture.


Michael IX Palaeologus (1277-1295-1320)

Denmark: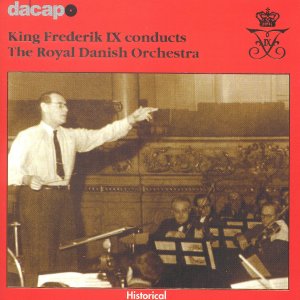 Christian IX (1818-1863-1906).
Frederik IX (1899-1972) conducting the Royal Danish Orchestra (left).
From The Copenhagen Post

Dune
Padishah Emperor Elrood Corrino IX, a character from Frank Herbert's Dune universe, actally of the prequel written by Brian Herbert and Kevin J. Anderson. See http://en.wikipedia.org/wiki/Elrood_Corrino_IX. From Wikipedia, the free encyclopedia.
Egypt see Egypt site , Egyptian kings
Ramesses IX (Neferkaresetepenre) 1126-1108 B.C. 20th Dynasty
Ptolemy IX Soter II (Lathyros) 116-107 & 88-80 B.C. Ptolemaic Dynasty

England: it seems that, after Henry VIII, nobody wanted a IXth king in this wise country. Ah, Edward VIII, hmmm.
France:

| | |
| --- | --- |
| | Charles IX (1550-1560-1574) only known for allowing the Saint-Barthélemy massacre in 1572. |
Spain: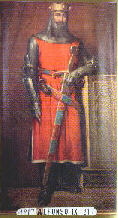 Alfonso IX, king of Leon, 1171(?)-1230. See Leon site. He fought against Alfonso VIII, who was not his father but the king of Castile. Later on, he succeeded in reuniting Castile and Leon. He founded the university of Salamanca in 1218. His daughter Blanche of Castile was the mother of Louis IX of France, yes, the same Louis IX we already saw above.
The most interesting guy of the whole lot, if you ask me (OK, I admit that Frederik IX of Denmark was a better orchestra conductor).
Sweden: Erik IX, 1120-1159. Charles IX, 1550-1604-1611.
Syria: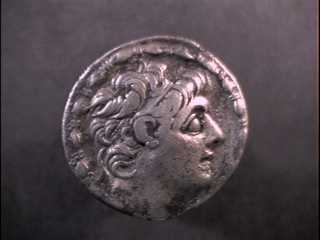 Antiochus IX Kyzikenos, 113-95 BC.
Thailand: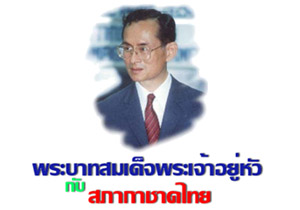 Rama IX (Bhumibol), born 1927, king in 1946. Seen here as the president of Thailand's Red Cross.
Popes
see List of Popes

John IX (?-898-900),
Stephen IX (?-939-942),
Benedict IX, born ca 1010, put in charge in 1032, resigned (for money) in 1045, changed his mind and was again in charge in 1047, finally fired in 1048. He probably died in the 1050's.
St Leo IX (1002-1049-1054) Quite the contrary type: he strongly reformed the church.
Gregory IX (ca. 1170-1241), pope from 1227 onward. He had all these troubles with Frederick II, "stupor mundi", a formidable pagan!
Boniface IX (1355-1389-1404)
Innocent IX (1591-Oct. 29, 1591-Dec. 30 1591)
Clement IX (1600-1667-1669)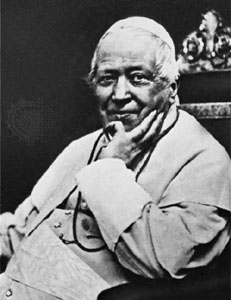 Pius IX (1792-1846-1878: history's longest papacy), had to suffer unwanted aggiornamento under the risorgimento.
Symphonies
There is nothing special with Haydn or Mozart's ninth symphonies, but Beethoven set a dramatic landmark with his own ninth (op. 125, first performed in 1824). See Beethoven's Ninth: Herreweghe and Toscanini (reviewed by Bernard D. Sherman in the New York Times), Beethoven Symphony No.9 on Record, and this book: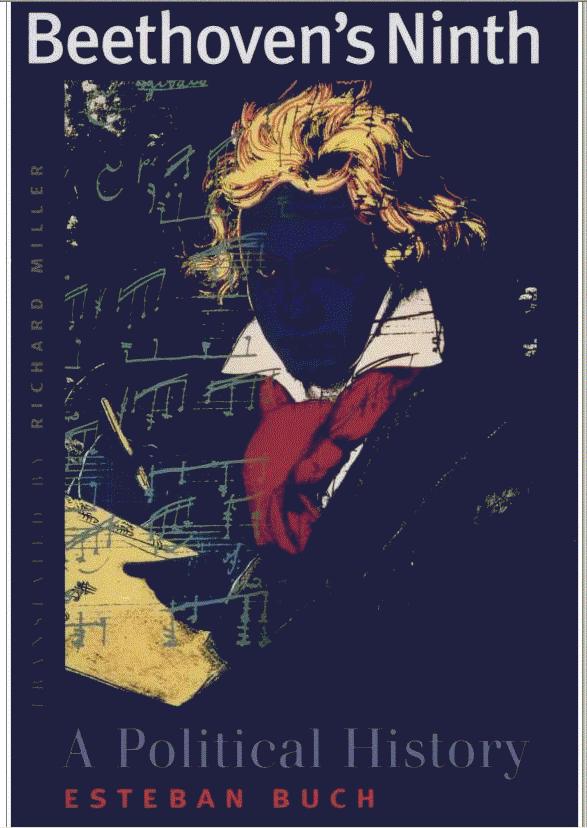 Esteban Buch: Beethoven's Ninth, ISBN: 0226078248, University of Chicago Press, (Paperback, May 2004), Pages: 327
http://books.google.com/books?vid=ISBN0226078248
Who hasn't been stirred by the strains of Beethoven's Ninth Symphony? That's a good question, claims Esteban Buch. German nationalists and French republicans, communists and Catholics have all, in the course of history, embraced the piece. It was performed under the direction of Leonard Bernstein at a concert to mark the fall of the Berlin Wall, yet it also serves as a ghastly and ironic leitmotif in Stanley Kubrick's "A Clockwork Orange. Hitler celebrated his birthdays with it, and the government of Rhodesia made it their anthem. And played in German concentration camps by the imprisoned, it also figured prominently at Mitterand's 1981 investiture. In his remarkable history of one of the most popular symphonic works of the modern period, Buch traces such complex and contradictory uses--and abuses--of Beethoven's Ninth Symphony since its premier in 1824. Buch shows that Beethoven consciously drew on the tradition of European political music, with its mix of sacred and profane, military and religious themes, when he composed his symphony. But while Beethoven obviously had his own political aspirations for the piece--he wanted it to make a statement about ideal power--he could not have had any idea of the antithetical political uses, nationalist and universalist, to which the Ninth Symphony has been put since its creation. Buch shows us how the symphony has been "deployed" throughout nearly two centuries, and in the course of this exploration offers what was described by one French reviewer as "a fundamental examination of the moral value of art." Sensitive and fascinating, this account of the tangled political existence of a symphony is a rare book that shows the life of an artworkthrough time, shifted and realigned with the currents of history.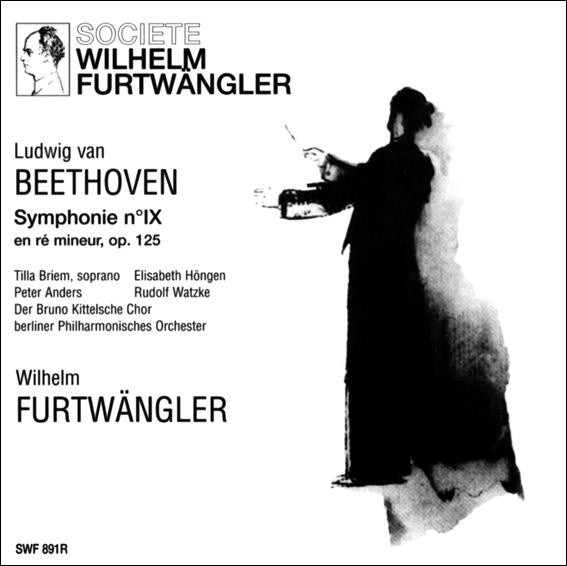 The incredible Furtwängler performance of March 1942, between hell and heaven. SWF 891R, Beethoven 9░ Symphonie (Briem, H÷ngen, Anders, Watzke), 21.III.1942


Stills from the April 1942 performance: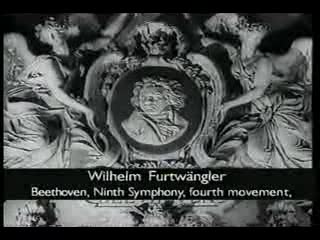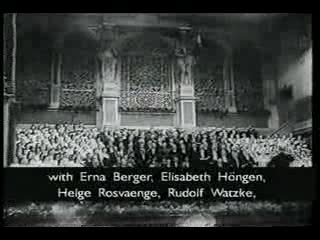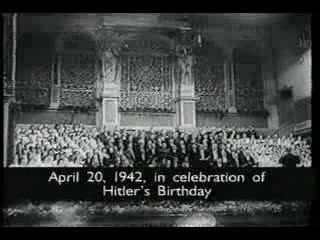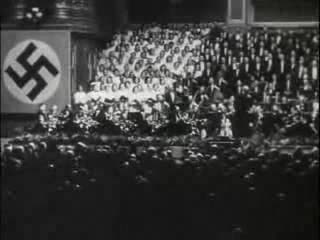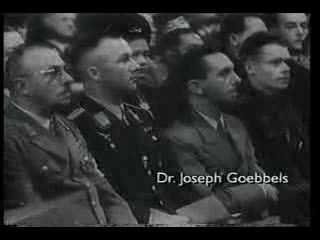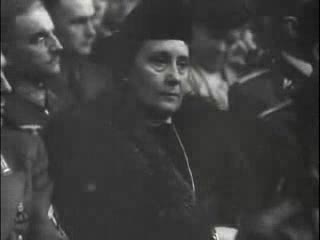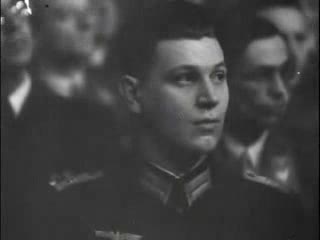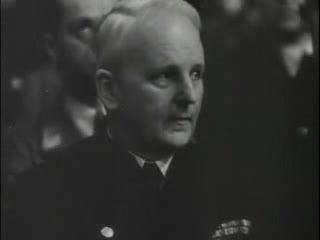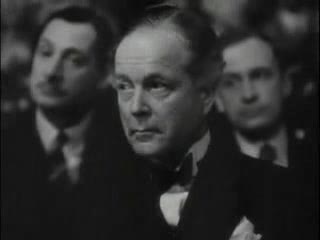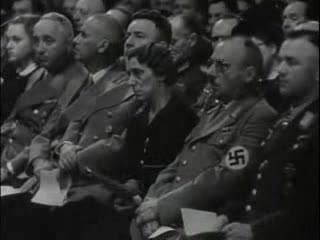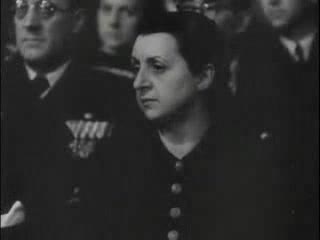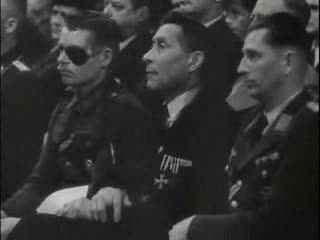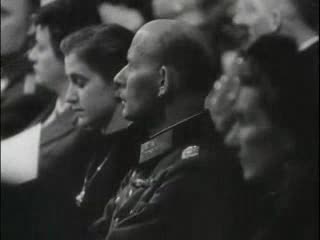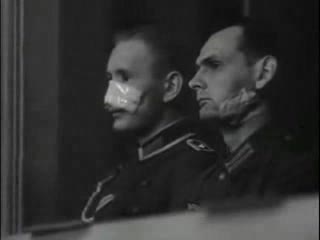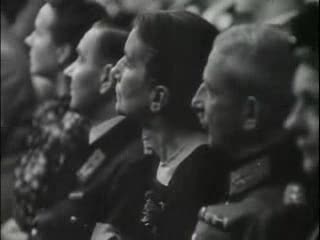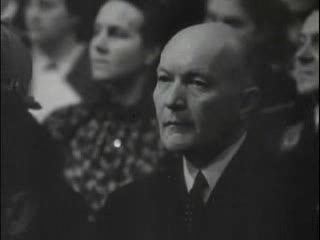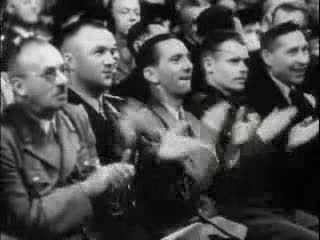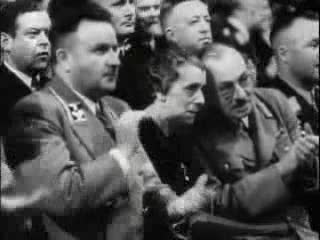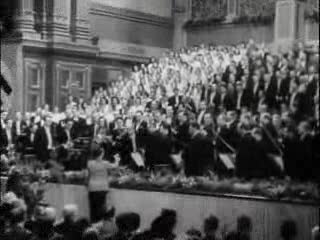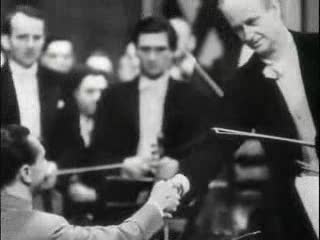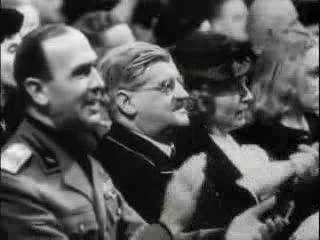 seen enough Nazi faces? Wash with sights from Leonard Bernstein in same piece: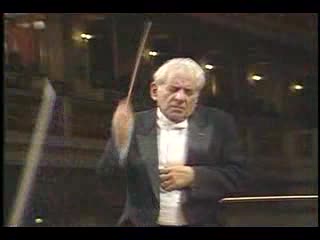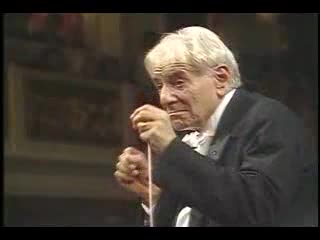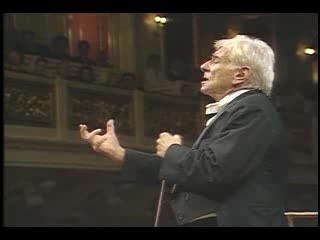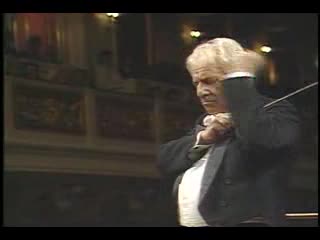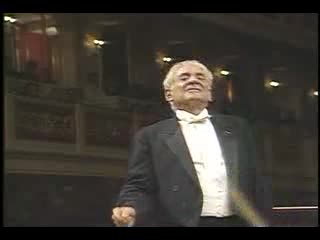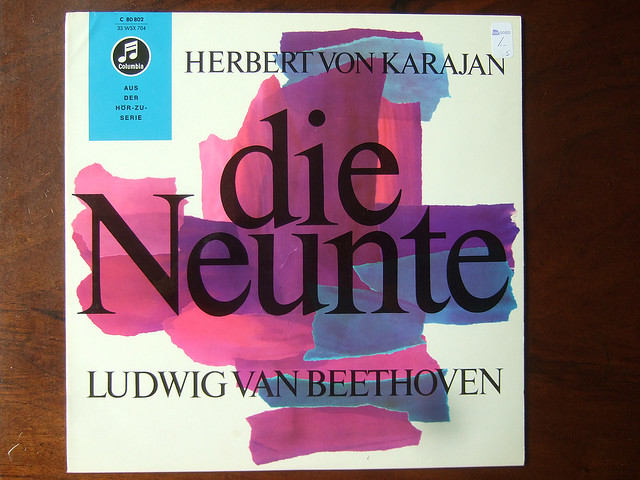 Karajan, 1955, Symphony No 8, Symphony No 9 (Schwarzkopf, Hoffgen, Haefliger, Edelmann, London Philharmonia Orchestra with the Wiener Singverein), EMI Columbia - C 90 515/516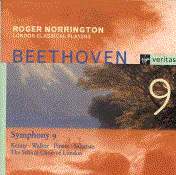 Here, a record under R. Norrington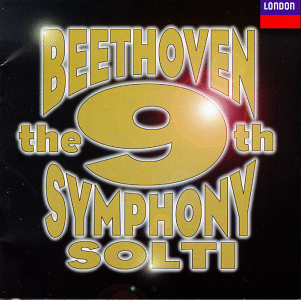 Best (from my point of view) record cover: Sir Georg Solti, with Jessye Norman, Reinhild Runkel, etc., the Chicago Symphony chorus, and the Chicago Symphony orchestra, Uni/London classics, 1995.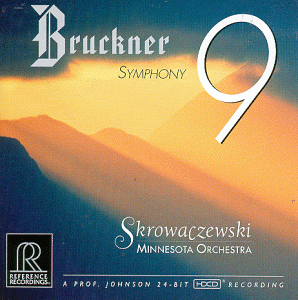 Now, that's a beautiful record cover! (S. Skrowaczewski conductiong the Minnesota Orchestra)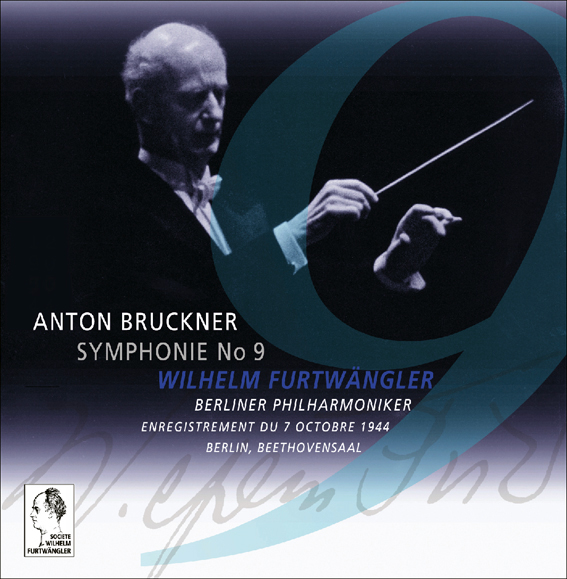 And this one, Furtwängler in 1944.

However, Mahler and Bruckner did already indulge in gigantic constructions well before their ninth symphonies. And Beethoven, Schubert, and Mahler started tenth symphonies.




From Wikipedia, the free encyclopedia
(Redirected from Ninth symphony)
Works with the title Symphony No. 9 include:



Sir Malcolm Arnold's Symphony No. 9
Ludwig van Beethoven's Symphony No. 9, Choral
Havergal Brian's Symphony No. 9
Anton Bruckner's Symphony No. 9, sometimes referred to as dem lieben Gott
David Diamond's Symphony No. 9
AntonÝn Dvorßk's Symphony No. 9, From the New World
Joseph Haydn's Symphony No. 9
Michael Haydn's Symphony No. 9
Hans Werner Henze's Symphony No. 9
Alan Hovhaness's Symphony No. 9
Gustav Mahler's Symphony No. 9

Darius Milhaud's Symphony No. 9
Wolfgang Amadeus Mozart's Symphony No. 9
Nikolai Myaskovsky's Symphony No. 9
Edmund Rubbra's Symphony No. 9, The Resurrection
Franz Schubert's Symphony No. 9, Great
William Schuman's Symphony No. 9
Roger Sessions's Symphony No. 9
Dmitri Shostakovich's Symphony No. 9
Robert Simpson's Symphony No. 9
Ralph Vaughan Williams's Symphony No. 9




There is a superstition believed by some[who?] that writing a Ninth Symphony can be fatal for its composer. See curse of the ninth.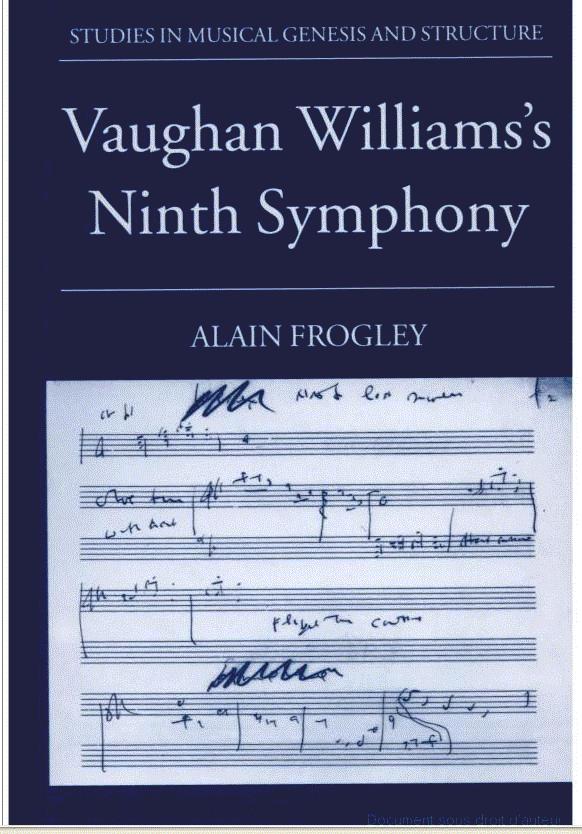 Later symphonists did not feel anything special at the ninth item. Dvorak's 'New World' is the ninth only because a new numbering; Shostakovich (but see "curse of the nintn" above) and Malipiero's ninths are not especially remarkable.
However, Vaughan Williams's ninth did inspire this work:
Alain Frogley, Vaughan Williams's Ninth Symphony, Oxford University Press , 2001. "This study, the first of its kind on a work of Vaughan Williams, traces the genesis of the composer's enigmatic final symphony as documented in the surviving manuscripts. The latter reveal an underlying program based on Hardy's Tess of the D'Urbervilles, and chart the composer's struggle to find the technical means by which to realize his most complex spiritual vision."
Dante's circles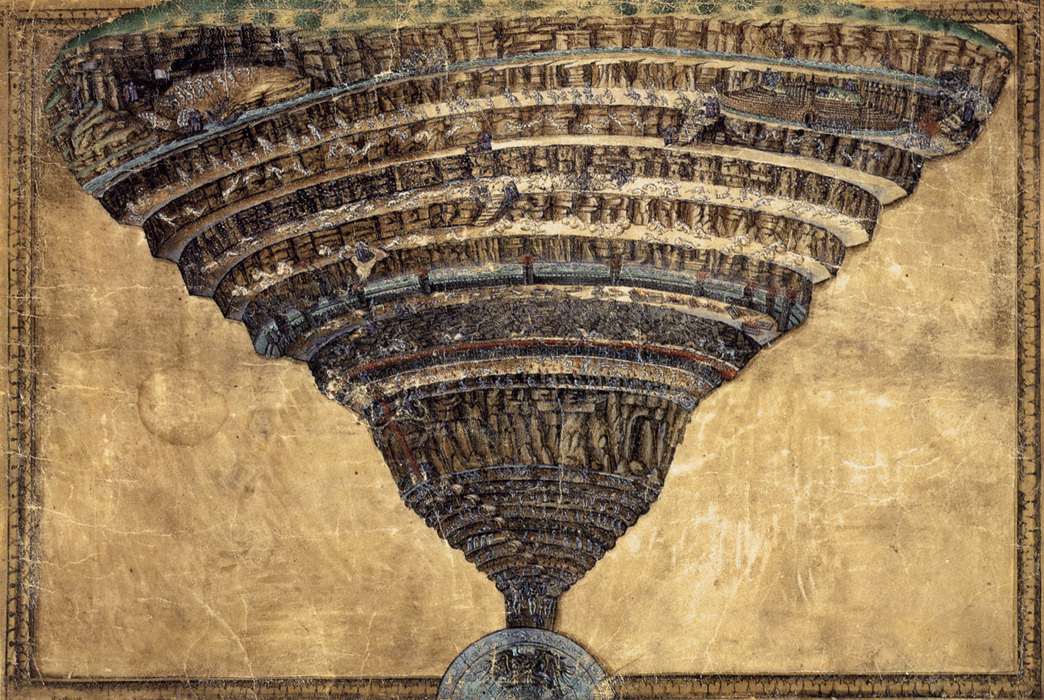 Botticelli's picture of Hell.
From Wikipedia, the free encyclopedia: "The nine circles are:Circle 1. Limbo - the unbaptized and virtuous pagans, who, though not sinful, did not accept Christ. They are not punished in an active sense, but are merely unable to reach Heaven and denied God's presence for eternity (Canto 4). All of the condemned sinners are judged by Minos, who sentences each soul to one of the lower eight circles. These are structured according to the classical (Aristotelian) conception of virtue and vice, so that they are grouped into sins of incontinence (sins of the leopard), sins of violence (sins of the lion), and sins of malice (sins of the she-wolf). The sins of incontinence -weakness in controlling one's desires and natural urges- are the mildest among them, and, correspondingly, appear first: Circle 2. Those overcome by lust, trapped in a violent storm, never to touch each other again, featuring Francesca da Rimini and her lover Paulo (Canto 5). Circle 3. Gluttons, face-down in the mud and gnawed apart by Cerberus (Canto 6).Circle 4. The greedy, who hoarded possessions, and the indulgent, who squandered them, forced to push giant rocks in opposite directions(Canto 7).Circle 5. The wrathful, fighting each other in the swamp-like water of the river Styx, and the slothful, trapped beneath the water (Canto 8).The lower parts of hell are contained within the walls of the city of Dis, which is itself surrounded by the river Styx (Canto 9). These are the active (rather than passive) sins; first are the sins of violence: Circle 6. Heretics, trapped in flaming tombs (Cantos 10 and 11). Circle 7. The violent (Cantos 12 through 17). These are divided into three rings:Outer ring: The violent against people and property, Middle ring: The violent against themselves -suicides -turned into thorny black trees. Inner ring: The violent against God, art, and nature -blasphemers, sodomites, and usurers- in a desert of flaming sand where fire rains from the sky (Cantos 14 through 17).
The last two circles of Hell punish sins of malice, or sins of the intellect; that is, sins involving conscious fraud or treachery, and can only be reached by descending a vast cliff into the "pit" of Hell. Circle 8 The fraudulent -those guilty of deliberate, knowing evil- are located in a circle named Malebolge (Cantos 18 through 30). This is divided into ten ditches: 1: Panderers and seducers, 2: Flatterers, steeped in human excrement (Canto 18). 3: Those who committed simony, 4: Sorcerers and false prophets, 5: Corrupt politicians (barrators), 6: Hypocrites, made to wear brightly painted lead cloaks (Canto 23), 7: Thieves, 8: Fraudulent advisors, 9: Sowers of discord, 10: Falsifiers, i.e. alchemists, counterfeiters, perjurers, and impersonators.
The passage to the ninth circle contains classical and Biblical giants (Canto 31). Dante and Virgil are lowered into the pit by Antaeus. Circle 9. Traitors, distinguished from the "merely" fraudulent, in that their acts involve knowingly and deliberately betraying others, are frozen in a lake of ice (Cantos 32 through 34). Each group of traitors is encased in ice to a different height, ranging from only the waist down to complete immersion. This is divided into four concentric zones: Outer zone 1 (Caïna): Traitors to their kindred (Canto 32). Named Cain. Zone 2 (Antenora): Traitors to political entities, such as party, city, or country (Cantos 32 and 33), such as Count Ugolino. Named for Antenor of Troy, who, according to medieval tradition, betrayed his city to the Greeks. Zone 3 (Ptolomæa): Traitors to their guests (Canto 33). Named (probably) for Ptolemy, captain of Jericho, who invited Simon the High Priest and his sons to a banquet and there killed them. One of its inhabitants, Friar Alberigo, explains that sometimes a soul falls here before the time that Atropos (the Fate who cuts the thread of life) should send it. Their bodies on Earth are immediately possessed by a fiend. Central zone 4 (Judecca): Traitors to their lords and benefactors (Canto 34). This is the harshest section of Hell, containing Satan, who is eternally consuming the bodies of Brutus and Cassius, and the head of Judas Iscariot, after whom this zone is named.
The seven terraces of Purgatory correspond to the seven deadly sins, each terrace causing the purging of a particular sin in an appropriate manner.
After an initial ascension (Canto 1), Beatrice guides Dante Pilgrim through the nine spheres of Heaven. These are concentric and spherical, similar to Aristotelian and Ptolemaic cosmology. The addition of a moral dimension means that a soul that has reached Paradise stops at the level applicable to it. The nine spheres are: Sphere 1: The moon - those who abandoned their vows (Cantos 2 through 5). Sphere 2: Mercury - those who did good out of a desire for fame (Cantos 5 through 7). Sphere 3: Venus - those who did good out of love (Cantos 8 and 9). Sphere 4: The sun - souls of the wise (Cantos 10 through 14). Sphere 5: Mars - those who fought for Christianity (Cantos 14 through 18). Sphere 6: Jupiter - those who personified justice (Cantos 18 through 20). Sphere 7: Saturn - the contemplative (Cantos 21 and 22). Sphere 8: The stars - the blessed (Cantos 22 through 27). Here, Dante is tested on faith by Saint Peter, hope by Saint James, and love by Saint John. Sphere 9: The Prime Mover - angels (Cantos 27 through 29). From here, Dante ascends to a substance beyond physical existence, called the Empyrean Heaven (Cantos 30 through 33). Here he comes face-to-face with God himself, and is granted understanding of the Divine and of human nature."

Well, today we would consider massmurderers to deserve the lowest pit of the Inferno, but not so with Dante. I especially appreciate that the colours of the three dog heads


| | |
| --- | --- |
| http://it.wikisource.org/wiki/Divina_Commedia/Inferno/Canto_XXXIV | http://en.wikisource.org/wiki/The_Divine_Comedy/Inferno/Canto_XXXIV |
| | translated by Henry Wadsworth Longfellow |
| Oh quanto parve a me gran maraviglia | O, what a marvel it appeared to me, |
| quand′io vidi tre facce a la sua testa! | When I beheld three faces on his head! |
| 39 L′una dinanzi, e quella era vermiglia; | The one in front, and that vermilion was; |
| l′altr′eran due, che s′aggiugnieno a questa | Two were the others, that were joined with this |
| sovresso ′l mezzo di ciascuna spalla, | Above the middle part of either shoulder, |
| 42 e sé giugnieno al loco de la cresta: | And they were joined together at the crest; |
| e la destra parea tra bianca e gialla; | And the right-hand one seemed 'twixt white and yellow; |
| la sinistra a vedere era tal, quali | The left was such to look upon as those |
| 45 vegnon di là onde ′l Nilo s′avvalla. | Who come from where the Nile falls valley-ward.> |

are red, yellow, and black, the colours of the Belgian flag!! Also the Angola National Flag, the Germany National Flag, the Brunei Royal Standard, and the Australian Aboriginal Peoples Flag (http://www.flags.net/search.php Search Results Searched for: contains Black, Red, Yellow

From Woody Allen's "Deconstructing Harry":
Floor five... muggers, aggressive panhandlers and bookcritics.
Floor six... right wing extremists, killers, lawyers who appear on TV.
Floor seven... the media. Sorry, that floor is all filled up.
Floor eight... escaped war criminals, TV evangelists and the NRA.
Lowest level... everybody off.
...
It's finished. Let him go to heaven, please.
I'm a Jew! We don't believe in heaven.
-Where do you want to go? -To a Chinese restaurant.
etc.
Centuries
Our calendar contains two ninth centuries: the ninth B.C., from -900 to -801, and the ninth A.D., from 801 to 900. The second one is the century of Charlemagne (Carolus Magnus), whose grandsons organized the great divide of Western Europe in 843
Months
Of course, the ninth month is important for every human being, but I mean here how the ninth month of the year is called in various civilizations:

Islam: RamaDHaan.
Jewish: Kislev
Julian-Gregorian: September (the year started in March).
In various languages (see The LOGOS HomePage - Dictionary ):
English en: September Italian it: settembre French fr: septembre German de: September Spanish es: septiembre Turkish tr: eyl├╝l Russian ru: сентябрь Chinese zh: 九月 Dutch nl: september Norwegian no: September Portuguese pt: setembro Swedish sv: september Basque eu: irail Finnish fi: syyskuu Hungarian hu: szeptember Japanese ja: 九月 Arabic ar: ěú┘Ő┘ĺ┘ä┘Ć┘ł┘ä Catalan ca: setembre Danish da: september Greek el: ╬ú╬Á¤Ç¤ä╬ş╬╝╬▓¤ü╬╣╬┐¤é
Sumer: Ezenmah - 1) Great Festival 2) ninth month of the year ( see sumer-dict)
Planets
The Secret of the Ninth Planet by Donald A. Wollheim (HTML at manybooks.net)
Oh, there is no ninth planet in the solar system anymore since Summer 2006! Thanks to J.J.Quisquater for noticing.
Others
I wonder what THESE ninths mean:
oh, here it is http://en.wikisource.org/wiki/Author:United_States_Court_of_Appeals_for_the_Ninth_Circuit
The United States Court of Appeals for the Ninth Circuit is a federal court with appellate jurisdiction over the federal district courts in the States of Alaska, Arizona, California, Hawaii, Idaho, Montana, Nevada, Oregon, Washington, and the territorial courts of Guam and Northern Mariana Islands

Manual of Model Jury Instructions for the Ninth Circuit by United States Court of Appeals (9th Circuit) (HTML at uscourts.gov)
Final Report: Ninth Circuit Task Force on Racial, Religious & Ethnic Fairness (electronic edition, 1997) by United States Court of Appeals (9th Circuit) (HTML and PDF at uscourts.gov)
Ninth Circuit Capital Punishment Handbook (electronic edition, 1999) by United States Court of Appeals (9th Circuit) (HTML at uscourts.gov)