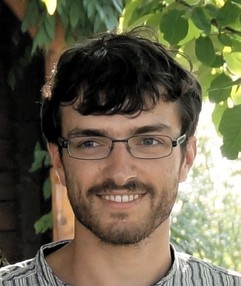 I am currently postdoc FNRS (mandat de chargé de recherche) at Université catholique de Louvain (UCL), Louvain-la-Neuve, Belgique. My postdoc is under the supervision of Jean Van Schaftingen (UCL).
My PhD thesis, under the supervision of Radu Ignat (University of Toulouse) and Filippo Santambrogio (University of Paris-Sud), was defended on December 7, 2015.

My research interests include non linear analysis, Sobolev spaces between riemannian manifolds, branched transportation, gamma-convergence, Ginzburg-Landau and Micromagnetics.
email: antonin.monteil -at- uclouvain.be
Bâtiment Marc de Hemptinne (« Cyclotron »), b.019
Université catholique de Louvain
École de Mathématique
Chemin du Cyclotron 2, bte L7.01.02
1348 Louvain-la-Neuve
Belgium