Estelle Massart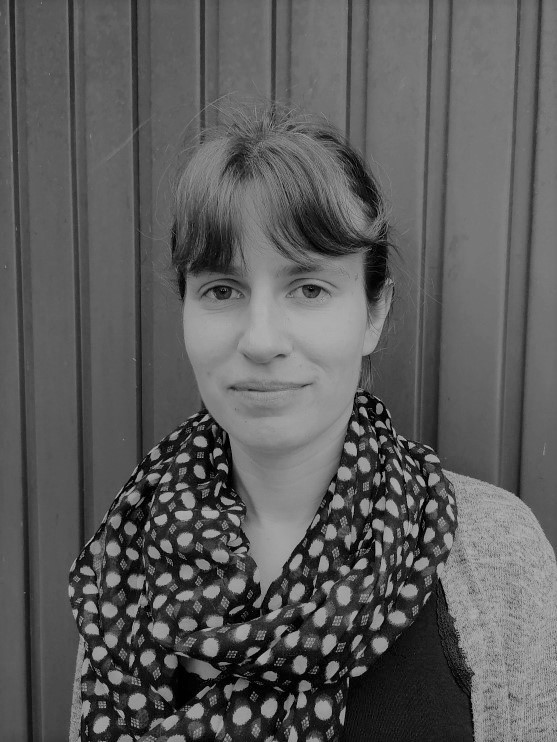 FNRS scientific collaborator - UCLouvain
Euler Building
Avenue Georges Lemaître, 4 - bte L4.05.01
B - 1348 Louvain-la-Neuve
Belgium
estelle.massart@uclouvain.be

Short biography
I graduated as an engineer in applied mathematics at UCLouvain, Belgium, in 2015, and received a PhD in mathematical engineering from UCLouvain in 2019, under the supervision of Julien Hendrickx and Pierre-Antoine Absil. My PhD thesis, entitled Data fitting on positive semidefinite matrix manifolds, was awarded the XXI Alston Householder prize. From 2020 to 2022, I was a postdoctoral researcher with the Mathematical Institute, at the University of Oxford, where I was funded by the National Physical Laboratory. Since January 2022, I am an FNRS scientific collaborator at UCLouvain, in the mathematical engineering department, a subdivision of the ICTEAM institute.
Research interests
Machine learning/deep learning
Optimization
Riemannian geometry
Applications of mathematics to sciences (special interest in biomedical applications)
Teaching
As a lecturer/teaching assistant:
Prelims Computational Mathematics, University of Oxford, 2020-2021 (lecturer)
LINMA2361 Nonlinear dynamical systems, UCLouvain, 2019-2020 (TA)
LINMA1510 Automatique linéaire, 2017-2019 (TA)
LINMA2875 System Identification, 2015-2019 (TA)
LFSAB1803 Sciences humaines - Economie de l'entreprise, 2015-2017 (TA)
LFSAB1103 Mathématiques 3, 2016-2018 (TA)
LINMA2370 Modelling and analysis of dynamical systems, 2015-2018 (TA)
LINMA2171 Numerical analysis : approximation, interpolation, integration, 2015-2020 (TA)
Co-supervised MSc theses:
Classification of covariance matrices for EEG: how to handle the low-rank case? D. Gailly, UCLouvain, 2022
Accelerated First Order Methods for Non-convex Optimisation , M. Yu, University of Oxford, 2021
Active Subspace Methods for Global Optimization , X. Liang, University of Oxford, 2021
Positive-semidefinite matrix processing for EEG decoding and/or community detection, P. Veldeman, UCLouvain, 2021
Classification of biologic signals on the symmetric positive definite manifold C. Vaes, UCLouvain, 2020
Stochastic gradient methods for matrix completion, G. M. Bengoechea, UCLouvain, 2018
Publications
Preprints
C. Cartis, E. Massart, A. Otemissov, Global optimization using random embeddings, under review, 2021 [Preprint].
Theses
E. Massart, Data fitting on positive-semidefinite matrix manifolds, PhD dissertation, UCLouvain, 2019.
E. Massart, Means and consensus on manifolds , MSc dissertation, UCLouvain, 2015.
Journal papers
Conference papers
E. Massart, Improving weight clipping in Wasserstein GANs, accepted at ICPR 2022.
E. Massart, Orthogonal regularizers: how to handle rectangular weight matrices?, accepted at ICPR 2022.
E. Massart, V. Abrol, Coordinate Descent on the Orthogonal Group for Recurrent Neural Network Training, To appear in the Proceedings of the 36th AAAI conference on artificial intelligence, 2022. [Preprint]
C. Cartis, E. Massart, A. Otemissov, Dimensionality reduction techniques for global optimization of functions with low effective dimensionality, ICML workshop "Beyond first order methods in ML systems", 2020. [Paper] [3 minutes presentation video]
N.T. Son, P.-Y. Gousenbourger, E. Massart, and T. Stykel, Balanced Truncation for Parametric Linear Systems Using Interpolation of Gramians: A Comparison of Algebraic and Geometric Approaches, Model Reduction of Complex Dynamical Systems, P. Benner, T. Breiten, H. Faßbender, M. Hinze, T. Stykel and R. Zimmermann Eds, Springer Nature Switzerland - Birkhäuser, 31-51, 2022. [Preprint] [Publisher's version]
B. Szczapa, M. Daoudi, S. Berretti, A. Del Bimbo, P. Pala, E. Massart, Fitting, Comparison, and Alignment of Trajectories on Positive Semi-Definite Matrices with Application to Action Recognition, ICCV Human Behavior Understanding workshop, 2019. [Preprint]
E. Massart, J. M. Hendrickx, P.-A. Absil, Curvature of the manifold of fixed-rank positive-semidefinite matrices endowed with the Bures-Wasserstein metric, Geometric Science of Information: Fourth International Conference (GSI), 2019. [Preprint] [Publisher's version]
N. Thanh Son, P.-Y. Gousenbourger, E. Massart, P.-A. Absil, Online balanced truncation for linear time-varying systems using continuously differentiable interpolation on Grassmann manifold, Proceedings of the 6th International Conference on Control, Decision and Information Technologies (CoDIT), 2019. [Preprint] [Publisher's version]
E. Massart, P.-Y. Gousenbourger, N. Thanh Son, T. Stykel, P.-A. Absil, Interpolation on the manifold of fixed-rank positive-semidefinite matrices for parametric model order reduction: preliminary results, Proceedings of the 27th European Symposium on Artificial Neural Networks, Computational Intelligence and Machine Learning (ESANN), pages 281-286, 2019. [Publisher's version]
E. Massart, S. Chevallier, Inductive means and sequences applied to online classification of EEG, Geometric Science of Information: Third International Conference (GSI), 2017. [Preprint] [Publisher's version] [Talk]
P.-Y. Gousenbourger, E. Massart, A. Musolas, P.-A. Absil, J. M. Hendrickx, L. Jacques, Y. Marzouk, Piecewise-Bezier C1 smoothing on manifolds with application to wind field estimation, Proceedings of the 25th European Symposium on Artifical Neural Networks, Computational Intelligence and Machine Learning (ESANN), pages 305-310, 2017. [Publisher's version]
E. M. Massart, J. M. Hendrickx, P.-A. Absil, Extending a two-variable mean to a multi-variable mean, 24th European Symposium on Artifical Neural Networks, Computational Intelligence and Machine Learning (ESANN), Bruges, Belgium, 2016. [Publisher's version] [Code]