Conext'21 community award for TCPLS
Our latest article TCPLS: Modern Transport Services with TCP and TLS written by Florentin Rochet in cooperation with Emery Assogba (UAC, Benin), Maxime Piraux, Korian Edeline (ULiege), Benoit Donnet (ULiege) and Olivier Bonaventure received the community award at Conext'21.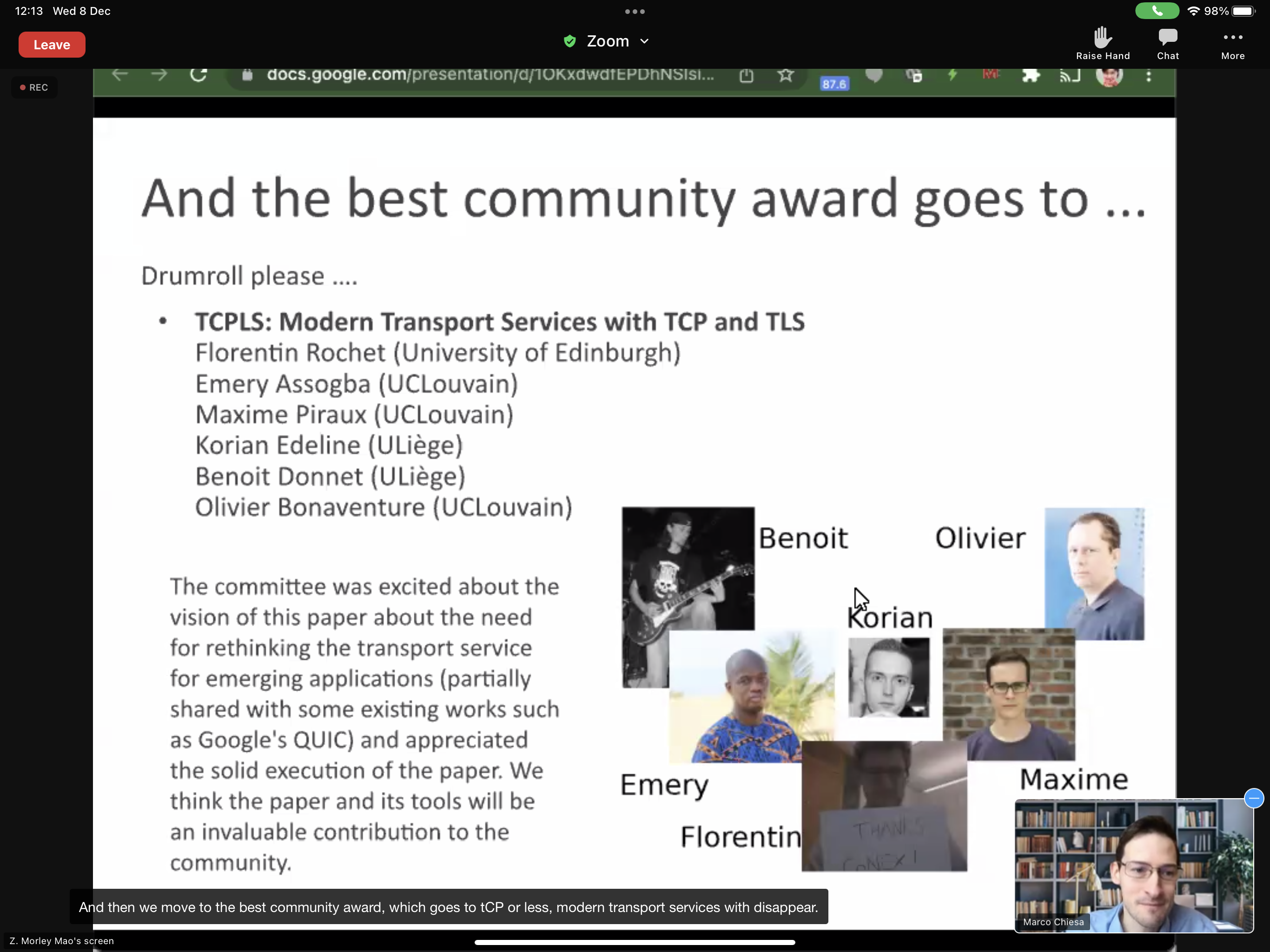 The committee was excited about the vision of this paper about the need for rethinking the transport service for emerging applications and appreciated the solid execution of the paper. The `TCPLS source code <https://github.com/frochet/tcpls_conext21`_ is freely available to encourage other researches to expand the work.