People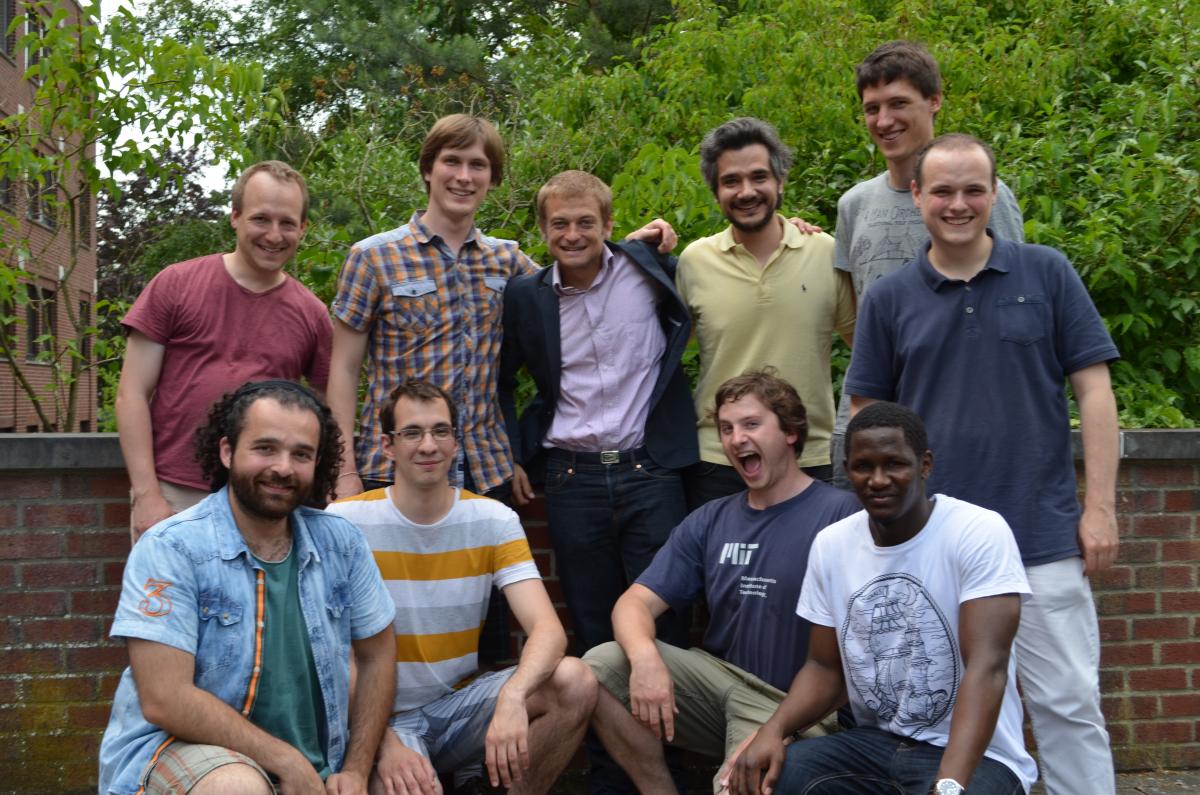 Ph.D. Students
Guillaume Berger : Optimization and abstraction of Cyber-Physical Systems.  2017-
Costanza Catalano (with U. l'Aquila) : Synchronizing graphs and primitive matrices. 2016-
Benoît Legat : Algebraic optimization and Cyber-Physical control. 2016-
Moctar Kande (with UCAD) : Viral Dynamics modeling.  2015-
François Gonze : Synchronizing Automata and Air Trafic Management. 2014-
Matthew Philippe : Control theoretical techniques for Multipath TCP optimization, 2012-
Pierre-Yves Chevalier : Switching systems techniques for decentralized systems 2012-
Postdocs
Vladimir Gusev : Synchronizing automata.  2015-
Current Master Students
Previous Members
Andrea Simonetto : Control and Optimization in Air Traffic Management. 2016-2017  
Nikos Athanasopoulos : Algebraic techniques for Cyber-Physical systems control.  2015-2017
Sanand Dilip : Networked control and communications. 2015-2017
Balazs Gerencser : Stochastic optimization. 2013-2016, Postdoc (Now at Rényi Institute).
Matthew Philippe (Alcatel-Lucent MSc Thesis Award), Master Student.
Guillaume Vankeerberghen : Algorithms for smart and decentralized technologies 2012-2014, Master Student (Now at Real Impact).
Ph.D. students